MAGNETS
Stick to the minds of the voters.
NO SET-UP CHARGES! NO ART CHARGES!
UNION LABEL AVAILABLE AT NO ADDITONAL CHARGE!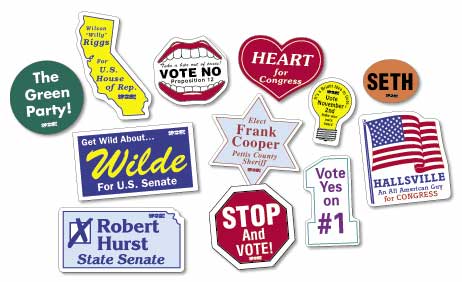 CAMPAIGNBIZ offers both Value Line and Standard Line Magnets.
Our Value and Standard Lines both offer the same high quality,
but our Value Linecombines our most popular imprint colors
with our most popular shapes and sizes to give you exceptional value.

To see if our Value Line fits your needs - Click Here
If our Value Line does not fit your needs, give us a call or
send an email with your specifications so that we can get you a price quote.
With so many size and shape options available,
it would be impossible to list them all on this web page.
Don't forget, we offer Standard Line Magnets
in the shape of the Continental US as well as in all 50 state shapes.
Below are examples of just a few State Shape Magents.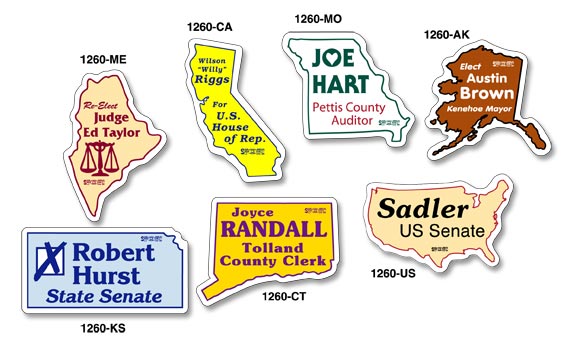 Four Color Process Magnets, Magnet Photo Frames, and Magnetic Car Signs
are just a few of the different types of magnets available.
Contact us for more ideas!